More business owners want to use local SEO marketing for their brand today. And that's because of the advantage it offers. It makes a business appear more relevant for people in an area. Moreover, a brand would appear helpful for visitors and travelers from other places as well.

You love to have such benefits for your own business. That's why you should learn about this certain SEO technique. Then, know how it differs from other organic SEO. Also, learn how to incorporate it with your existing SEO marketing campaign to boost your brand's web visibility.

And that would help you get wonderful business advantages against tight local competitors.

Rocket-up your Brand using Local SEO Marketing benefits today
Local SEO circles on providing geographically relevant search results to a user. For example, your business is in New York, and it has a company website. You should shape your SEO marketing campaign so people in the city would spot your brand easier.

Say, there's a New Yorker who needs to fix his laptop. He would probably search about "laptop repair in New York", instead of a generic keyword such as "laptop repair". If he used the former to Google for a reliable service, local results from New York will show. But if he would use the latter, laptop repair from other cities or even state would appear.

Why is Local SEO Important for your Business
After knowing what local SEO marketing is, it's wise to learn why it is beneficial for your business. Here's why:

Personalized Approach
Local search engine optimization prevents Google from running on a generic search result system. Instead, it helps provide the exact results a user needs immediately.

Following the example above, if the user searches about "laptop repair near me", Google would show results from New York City. That's because of Google's capacity to gather data from the computer or smartphone a person use. Thus, the search engine already knows the best results to show for such person.

In short, Google would connect your brand to relevant searches coming from your local area.

Pass your Brand for the New Google Algorithm
Google has launched local search engine optimization last 2012. One of its notable features is the new ability of the Google algorithm to read through relevant info in your content. For example, they would gather details from your company's Name, Address, and Phone Number (NAP) citations. Thus, taking information about your business' location.
Thus, hire local SEO expert who would make your NAP citation consistent across platforms. What reflects on your home page should show on your Google My Business profile, social media profiles, blogs and yellow pages among other online sites. This gives the impression that Google could trust the details on your NAP, which helps in ranking up your site.

Rank up in Google Search Results
Notice the top of each Google search result pages (SERPs). You'd see paid advertisements and local Google pack which are relevant to the search. And local SEO marketing helps in pulling you up to such ranks. This means high potential local customers would see your brand easily.

Essential Factor for Local SEO Marketing
Next, learn the vital factors that dictate success for a local search engine optimization campaign. And if you're planning to hire an SEO expert in the Philippines for it, be sure to get one who knows these factors proficiently. Get the best local SEO expert Davao service today!

Distance from the User
Google would determine the optimal location of a user. Then, it shows results with close proximity to the user. This is also possible even if a user doesn't specify a certain location on the search keyword.

Relevance for the User
Google also determines the relevance of your brand to a certain search. For example, a person searches for a laptop keyboard repair service in New York. The SERP would show your service if it specifically list laptop keyboard repair on its profile. Thus, clearly specify the products and services you offer.

Popularity of a Business or Brand
Another vital factor is the actual popularity of a business on the offline world. Google tries its best to reflect real world prominent brands to its search results. Thus, do your best to gather genuine positive reviews from local clients or customers. Moreover, simply offer the best quality products and services to popularize your brand in the local area.

Optimized Google My Business Profile
To complete your local SEO marketing campaign, be sure to claim your business in Google My Business (GMB). Create a profile, then optimize it. That would help your brand show on local SERPs. Here's a quick guide in optimizing your GMB listing:

Complete your GMB profile.
Account all your business location into GMB pages.
Be sure to have a consistent NAP across different platforms.
Aim for huge quantity of 4 and 5-star reviews. Encourage clients or customers to leave feedbacks as well.
Add online booking features if you offer it on your business. This would give big convenience for clients or customers.
That's why, find an SEO expert who knows how to optimize your GMB listing today. Connect with one of the best local SEO Philippines professionals for your brand.

Helpful Checklist for a Successful Local SEO Marketing campaign
Are you still confused on how to implement local search engine optimization for your business? Here's the basic checklist you should take note:

Find online directories that are relevant for your industry. Then, be sure to have consistent NAP details and citations across different directories.
Claim your business on Google my business and optimize your GMB listings completely.
Delete or remove duplicate listings of your brand on relevant directories for your clients or customers.
Incorporate review and local schema to your brand or business website.
Be sure to provide on-page contents which are compatible for geographic targeting. This includes keywords, meta data, videos, images and articles among other contents.
Carefully plan on how to gather relevant positive reviews across platforms. Be sure to respond to all reviews accordingly yet professionally.
Finally, build consistent local backlinks for your brand.
Local SEO marketing is a wonderful strategy that helps in rocketing any business locally. And if you want to reap its benefits today, connect with Jeanius Hub for reputable SEO services.
You Might Also Like:

The digital marketing course of Jeanius Hub in Davao offers has complete and quality training for those who want to become an online marketer. This means you'd have a bridge towards earning great by working as a digital marketer. Note that it's one of the most in-demand virtual job careers today, so there's a lot of reasons for you to try. And these reasons circles on why companies invest big on digital marketing, as well as the perks digital marketers enjoy.
Remote work from home has long been regarded as a beneficial career to take. Surprisingly, or perhaps unsurprisingly, it becomes a valuable option when a social or community turmoil strikes. And this becomes obvious as the New Coronavirus (COVID-19) wreaks havoc globally.
You cannot talk about online marketing without mentioning Google Ads or Google Ads Manager today. With the help of the Google Ads platform, Google Ads Expert, businesses and brands get an excellent chance to earn plenty of Pay per Click perks.
Search engine optimization is already a big key for business marketing today. And B2B SEO is something many companies should think of using as well. Thing is, many B2B marketers aren't convinced about the power of Google to compel a potential purchaser to close a deal.
Search Engine Optimization (SEO) is an essential tool to use for your business today. It's a powerful and widely-used strategy for online marketing. And that's because of its suitability for any online or offline enterprises.
Many SEO people focus more on on-page and off-page strategies, which largely helps in bringing any sites up the Google SERPs. However, Technical SEO Audit is another field you should remember to implement, so you can avoid minor and major issues hidden on a site.
Local SEO involves optimizing your local business not just on SERPs, but for people to actually come into your place. This focuses on your local market competition instead of generally addressing the entire internet audience in general.
After all, SEO is not just about your online visibility, but is about your actual income as a business, isn't it?
That is why you should learn how to do it efficiently. You should know about the two main approaches, which are online and offline techniques.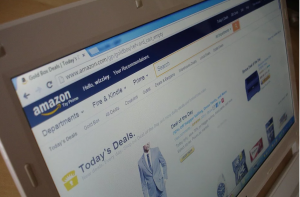 Tagalog SEO COURSE for Do you want to learn how to Amazon business to business work? In this article, you will learn valuable information about why we need to sell on amazon and start an amazon business to business. Amazon is famous for its customers because of its convenient, efficient, and excellent selling services. But Amazon
Read More »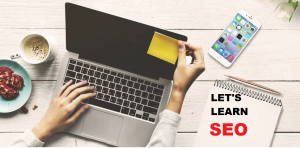 Learn Digital Marketing for Search engine optimization continues to flourish in the digital marketing field today. That is why Search Engine Optimization (SEO) training Philippines courses become more popular, especially for people who want to start working online.
Read More »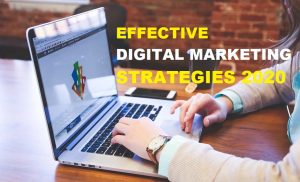 Search about digital marketing strategies and you'll gain dozens of suggestions and tips all over the web today. Many claims that some are better than others, and they're usually backed by tons of details and data. Yes, those are helpful, but they're confusing and you have to sort them out to see which digital marketing strategies really work. You want the methods that even the best digital marketing agency and expert use in their projects.
Read More »
Summary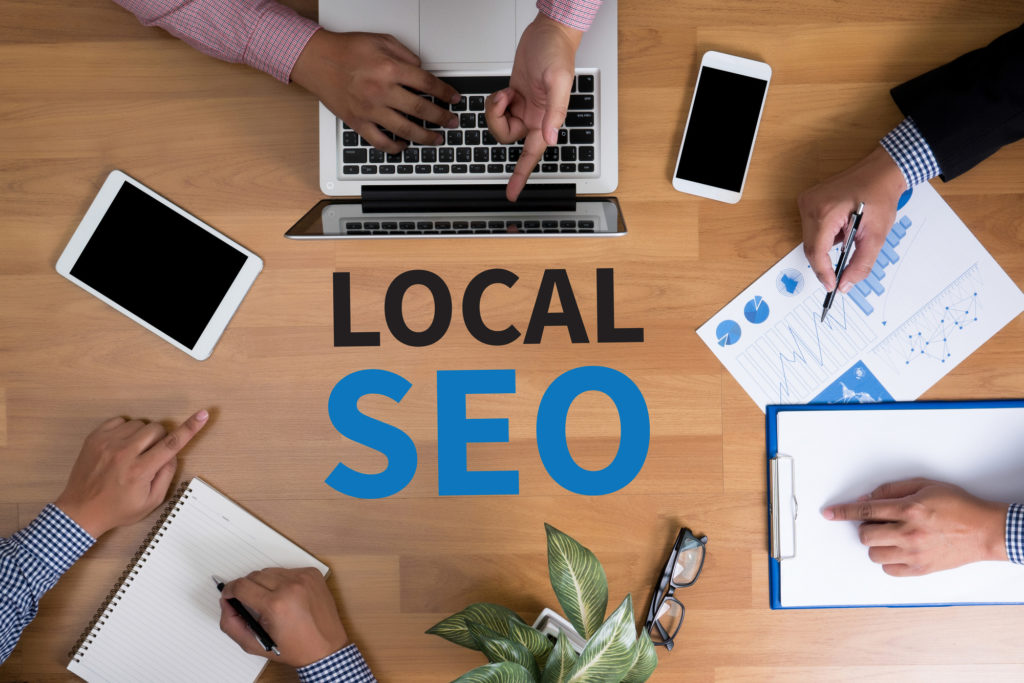 Article Name
Learn about Local SEO Marketing and its Perks for your Business
Description
Learn more about local SEO marketing and the business advantages it offers. Give your business an edge against local competitors today.
Author
Publisher Name
Publisher Logo